Children's Dental Care Winnipeg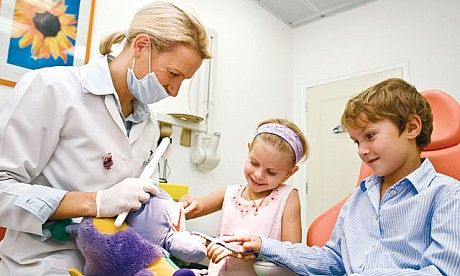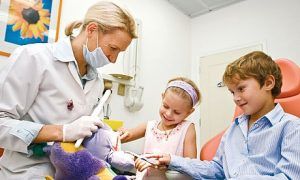 Kids Dental Winnipeg
Here at WestSide Dental, your Kids dentist in Winnipeg near charleswood, we want all our patients to feel comfortable and at ease during their dental appointments – that goes double for kids! The first experiences your child has with the dentist can be formative – we want them to be excited about dental appointments. We're proud to offer kid-friendly dental services at our clinic, like pulp therapy, and look forward to making your child's dental experience a special one.
New Patients: What to Expect
Our pediatric dentist will start by greeting you, and then greeting your child – doing this helps us establish trust with them. We'll also adapt our strategies to your child's temperament. For curious children, we'll make sure to explain what we're doing in kid-friendly language – discussing what the different tools do to the ways the chairs work.
Every pediatric dental appointment starts with a conversation about oral health; we'll talk to you about any concerns you might have regarding your child's oral health over the phone, first. We'll also give you some tips and tricks to help your child feel comfortable when they first arrive at our office. Here are a few now: Be honest with your child about their trip to the dentist. Ask someone else to take your child if you, yourself, have dental anxiety. Don't use phrases like "It won't hurt", because your child actually might feel some discomfort depending on the procedure. Always focus on the positives.
BABY TEETH: DENTAL HEALTH
We'll focus on those same positives during your child's visit. The first visit will, whenever possible, happen without treatment. Teeth will be counted and tools will be demonstrated, but the first visit will primarily be used to get your child accustomed to visiting the dentist. We'll talk about how these appointments help their teeth stay strong and healthy, and about how proud they should be that they've visited us.
There are a lot of kids who have a phobia of needles – to be fair, a lot of adults have the same phobia! We have a lot of techniques to help alleviate needle-related anxiety. Topical anesthetic, breathing exercises, and passive and active distraction techniques will all help your child feel safe and secure if they need to get a needle for a dental procedure.
We provide a variety of kid-friendly programming at our clinic, so your child can pick something they'd like to watch on TV while they're in our chair. The ability to choose the program they want to watch helps kids feel a sense of control, which can drastically reduce anxious feelings.
CHILDREN'S DENTAL CLINIC YOU CAN COUNT ON
The way we introduce new experiences to children can have an important impact on how they see those experiences in the future. We want your child to love going to the dentist. Get in touch with us, and we'll make a plan with you to ensure your child enjoys their experience with us. Check out our full list of dental services.
We want to be your children's dentist in Winnipeg MB!
To call and book an appointment, contact us or simply dial our Winnipeg office at 204-415-4811.