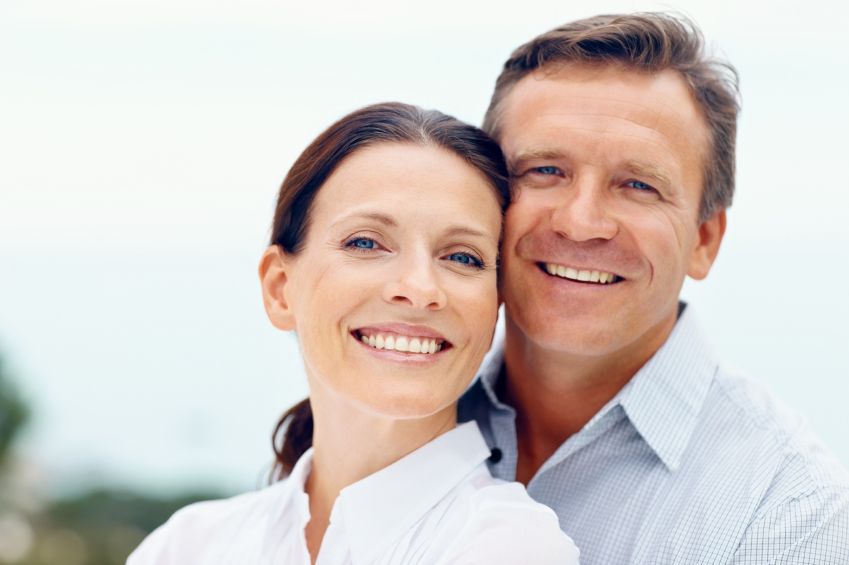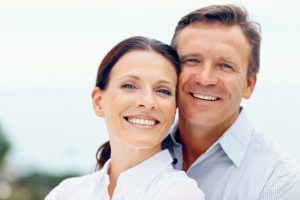 Here at WestSide, your Winnipeg dentist for teeth whitening, our goal is to make sure you look and feel your best. That definitely means taking great care of your oral health. It may also mean ensuring that your smile looks the way you want it to. Over the years, stains, discolouration, and worn enamel can change the look of your teeth. Our teeth whitening techniques will restore your smile to the way you want it to look.
We'll start with an evaluation of your goals – why you want teeth whitening and how you want your smile to look. Our aesthetic consultation will include a review of the different shades of white your teeth can be. When looking at what colour you want your teeth to be, many factors will be considered, including your complexion and whether or not you use makeup.
We'll also do an oral health evaluation to determine the causes of discolouration so we can use appropriate whitening techniques. We want to spot any underlying oral health problems that may be contributing to discolouration; these should be addressed before aesthetic concerns.
Teeth Cleaning
The first step to teeth whitening is to make sure your teeth are properly cleaned. Our dental hygienists will clean, scale, and polish your teeth. That means they'll take off tartar that you can't remove on your own, and they'll polish away surface stains. In many cases, this cleaning will be enough to significantly improve the look and feel of your teeth.
Our incredible team of hygienists will also give you tips and tricks on improving your own at-home oral health routine. From advice on how to floss to the best way to ensure that you're brushing properly. Even if you do opt to get your teeth whitened, proper oral techniques will keep them looking better for longer.
In-Office Teeth Whitening
We have a variety of techniques we can use to whiten your teeth in our dental office. In order to understand how we choose what's best for your situation, it's good to know a bit about what causes teeth to become discoloured in the first place.
Though discolouration can happen for a number of reasons, the two most common causes are stains and worn enamel. Stains are self-explanatory – different foods, beverages, and smoking can all stain teeth. Worn enamel will make your teeth look yellow because there is tissue under tooth enamel, called dentin. Dentin is yellow in colour, so when you have less enamel, more yellow shows through.
We'll vary the techniques we use depending on what has caused discolouration. In the case of stains, we can use abrasives in order to effectively remove them. In the case of worn enamel, abrasives are just about the worst thing to use – they will wear away even more enamel! That's why you should be cautious about over-the-counter whitening toothpastes; they can make your discolouration worse if yours is a case of worn enamel.
For cases of worn enamel, or in the case of dead teeth (usually caused by a root canal), bleaching is your best choice. We offer bleaching that's unavailable anywhere except in the dental office. We can offer this because of the skill and expertise of our dentists, and can ensure that we will whiten your smile to the exact shade you're looking for.
At-Home Teeth Whitening
Depending on your goals, we might recommend at-home teeth whitening. This can be through the use of over-the-counter abrasive toothpastes in the case of stains. We might also recommend an over-the-counter bleaching solution. A third option would be a prescription bleaching solution; we'll give you guidance as to how to use that type of bleach safely.
At-home solutions are practical if you don't have the time for an in-office teeth whitening. You should always consult with your dentist before starting an at-home whitening regime. There can be consequences if you're not using the right technique. Stains can become more visible when you bleach them, and teeth with worn enamel become weaker and more discoloured when you use abrasive toothpastes.
Cosmetic dentistry – Customized Take Home teeth Whitening
Along with customized bleaching trays, WestSide Dental Centre in Winnipeg can create a personalized teeth whitening bleaching process program designed specifically for you. It will be designed based on how well your teeth bleach and whether or not you have any teeth sensitivity. You will be under the care and guidance of your dentist to help you achieve a brighter and whiter new smile. Remember, teeth whitening is completely ineffective on crowns, bridges, and dentures. If you are considering changing your existing dental work, whitening must be done first.